1/12/14
Mrs Bennie is showing Mr Leader how to get into the Kilvrough blog!! He will be updating during next week's trip!
8/12/14
The bus has arrived with all passengers safe and sound at Kilvrough! Let the fun begin.
8/12/14
DAY ONE IN THE BIG KILVROUGH MANOR HOUSE
Haven't been offsite (yet!) BUT… we have been very busy playing Tarzan, crossing shark infested custard, tossing each other over trees, balancing on wires, riding giant skis!! Letters on their way home to you all in the morning. Now going out for some night time adventures!
9/12/14
Message from the school office: Wow! It looks like you are already having an amazing time. It's quiet here without you all!!! (Not that we're complaining!). We have no photos to rival yours but we will try and take some for you over the next couple of days!!! Keep on having fun. Lots of love, Mrs Bennie xxx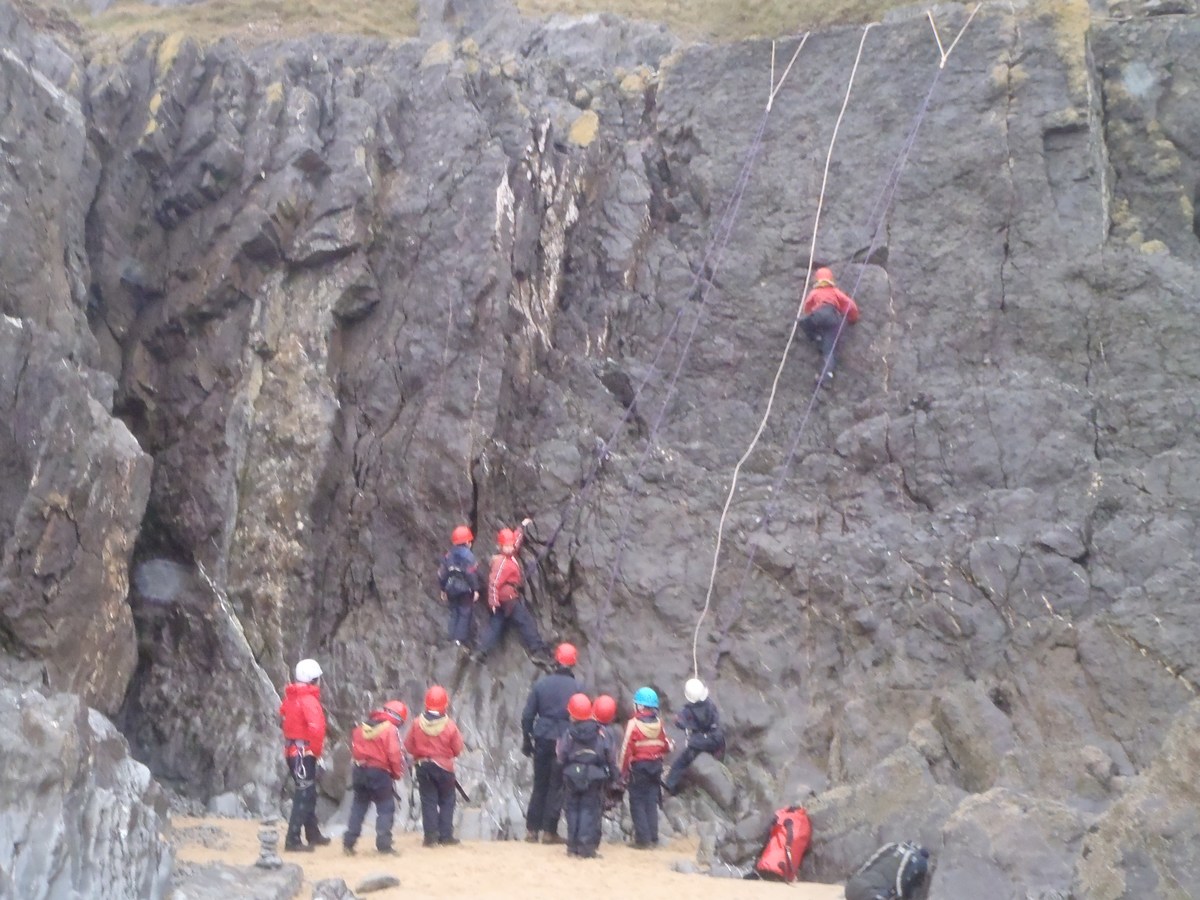 9/12/14
DAY TWO IN THE BIG KILVROUGH MANOR HOUSE
Today has been an action packed day, climbing and abseiling, Canoeing, and caving!
(GROUP A) – Rock Climbing and abseiling –
Today we went rock climbing and abseiling, some of us were scared, and some of us were very confident. But we all faced our fears and succeeded!
"I had a fun day." -Adam
"Me and Lauren raced down the cliff, and she beat me…" – Summer
(GROUP B) – Caving
Today we went caving, it was very wet.    "There were slides of rock for us to go down!" -Ethan
"We had to squeeze through really tight spaces, some people found it very challenging" – Jack
"The experience in the cave, really boosted our confidence" – Swarnim
"The caves were very scary, but our friends helped us through." – Laila
"The tight spaces were very small, and EVEN Miss Northey had to fit through!" – Luke
(GROUP C) – Canoeing
"I found it very challenging, BUT incredibly fun!" – Dolton
"The water was very cold… Only because I jumped in at the end!" -Jaimee
"I found it challenging, the weather was sooo cold and miserable… but I still had fun." – Harry
"It was quite challenging we had to work well as a team to paddle straight." – Danny
10/12/14
DAY THREE IN THE BIG KILVROUGH MANOR HOUSE
Another action packed day of caving and canoeing, weather has been much better today, although still chilly, bright blue skies
(GROUP A) – Canoeing
"It was an amazing experience, and I didn't drown Ms. Brinkley" – Todd
"It was an amazing time canoeing, and we had some challenges, like standing up and standing on the seat. " – Wilf
"Trying a new experience in a canoe. Co-operating with your partner to go forwards." – Ryan
"It was frustrating as sometimes me and my partner weren't working together to make the canoe go where we wanted it to… But we worked it out in the end!" – Jake
"I went canoeing and I steered the canoe for a bit, then I jumped into the water, it was really cold!" – Charlie
"When I was in the canoe Mrs Moore, put her had on my shoulder to make me smile and I nearly had a heart attack. Then, I lept into the canal fully dressed, and came out MINUS MY WELLIES! So tomorrow I will be going back to do some fishing for them!" – Samantha
"At first the canoe was a bit wobbly, but then I forgot about it and had a lot of fun." – Lauren
"Canoeing was great! I managed to stand up how skill full of myself." – Leah
"Had a fun day canoeing, I almost fell out, I managed to stand up." – Will
(GROUP B) – Canoeing
"After practising canoeing for quite a while, I have got used to it, and I wanted another go." – Shaun
"It was a great experience, but I found it really difficult to turn the canoe around." – Jarrod
"We went canoeing, even though it was very wet, all of us had fun!" – Jade
"Got wet again! When I jumped in at the end, I was freezing!" – Aimee
(GROUP C) – Caving
"I found a valuable rock when i was caving. I'll show it to you when I get home. I was soo cold, that I couldn't move quickly because I went through a tiny, wet hole. But I'm warm again now." – Connor
"It was a tiny bit scary, there was water everywhere, and we had to crawl through tiny spaces." – Théo
"it was really cold, and it was quite scary, when we were crawling through the really small places." – Harvey
"I was anxious, and then I got used to it in the dark." – Evie
"I was really excited, then I ran into the caves, it was cold at first, but as we got deeper into the caves, it warmed up, I lost my socks." – Albie
"I was a bit scared, but also excited, but in the end I really enjoyed it." – Nisa
"I got shoved head first through a letter box (in the caves) but it was a fun day." – Alanna
12/12/14
DAY FIVE IN THE BIG KILVROUGH MANOR HOUSE
FINAL DAY
Today we will all be heading off as one group to go the beach! Rock pooling, beach art, and games will be the order of the day, first time for some breakfast!
Leaving for home at 4.00pm see you tonight!